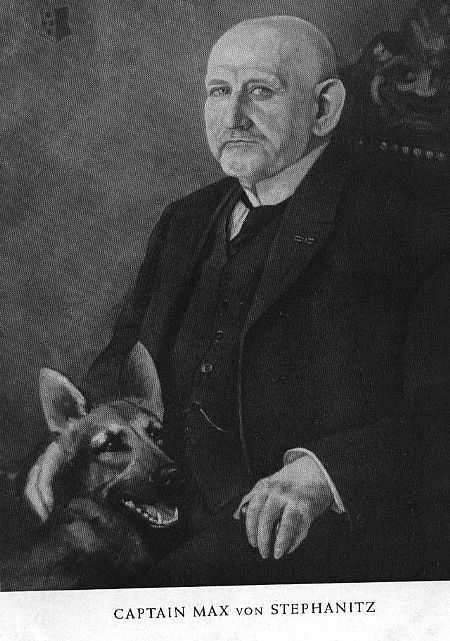 Welcome to my web page.
Beychief German Shepherds was established in 1972 by Christine and is located in the Southern Highlands of NSW.
"Father Of The Breed", Captain Max von Stephanitz dreamed of producing a versatile utility working dog. A harmonious dog of great nobility and work ethic to serve in many fields of endeavour. Beychief Kennels is dedicated to maintaining the working ability of this wonderful breed.
GARDEN COMPETITON
Rainbow Farm and Rainbow Gardens (Beychief Kennels) proundly announces
2013 - Special Judges Award "RAINBOW GARDEN"
2014 - Special Judges Award "ANZAC GARDEN"
2015 - 2nd Place "COMMUNITY GARDEN"
2016 1st Place "COMMUNITY GARDEN"
2017 2nd Place "COMMUNITY GARDEN"
A big thank you to the local friends and children, including special needs people who have worked so hard helping care for our menagerie and gardens.
Beychief has excelled in producing good looking dogs with working titles.
Beychief Kennels has been awarded the BRONZE MEDALLION BREEDER'S ACHIEVEMENT AWARD FOR THE HIP DYSPLASIA SCHEME by the GSDCA and the BRONZE MEDALLION BREEDER'S ACHIEVEMENT AWARD FOR THE ELBOW SCHEME. Beychief has also received awards of merit for breeding excellent graded animals in the show ring and an award of merit for breeding an excellent graded animal in the obedience ring.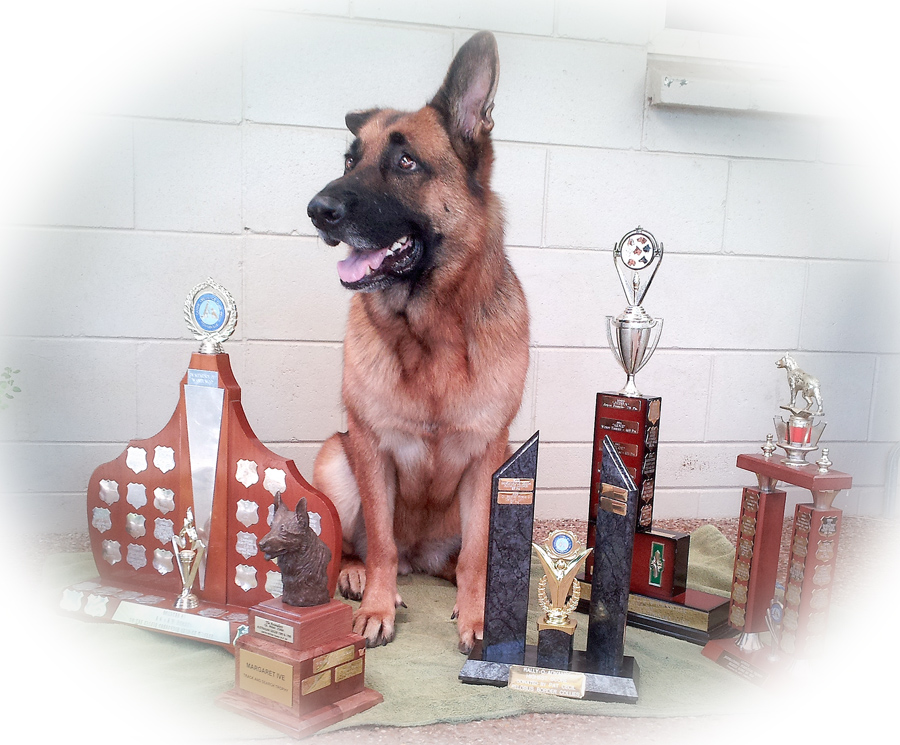 Xena
Tracking Champion BEYCHIEF MIRACLE GIFT loved and trained by Carolyn Lynn
2013 has excelled at Townsville Training This YEar Gaining
Best Score Rally O Advanced
Best Score Companion Dog
Best Score Track and Search
Best GSD Score
Best Overall Scores
Xena's ear is down due to an accident
...........................................................
K9 MEMORIAL UNVEILED 5th July 2012
EMMETT PARK, York St, TAHMOOR, NSW
Two of the K9s killed in the line of duty were bred by BEYCHIEF KENNELS-
K9 TITAN and his brother K9 CARTS
PHOTOS BY BARBARA McCUMISKY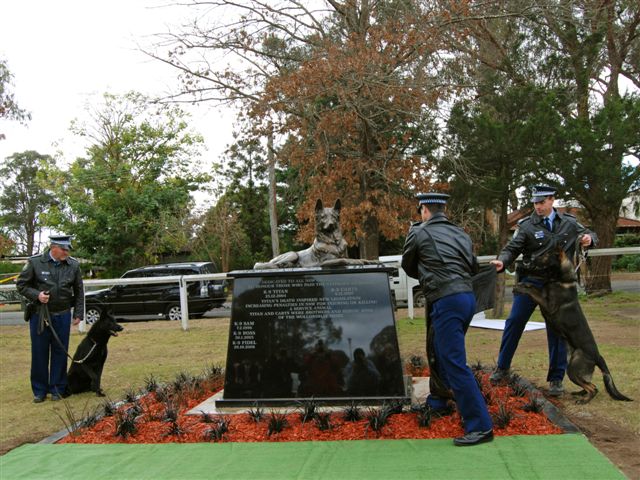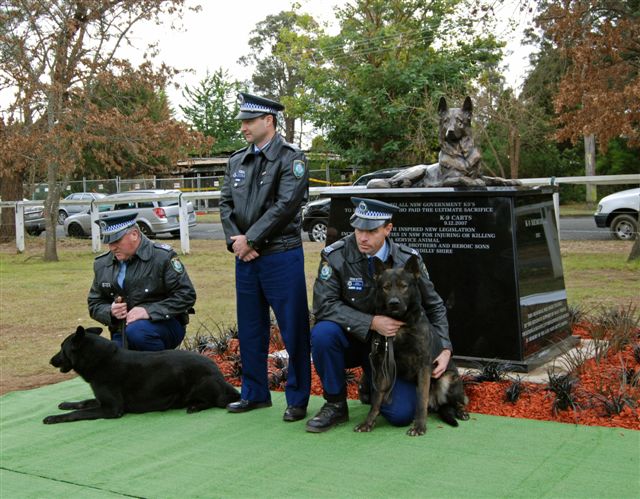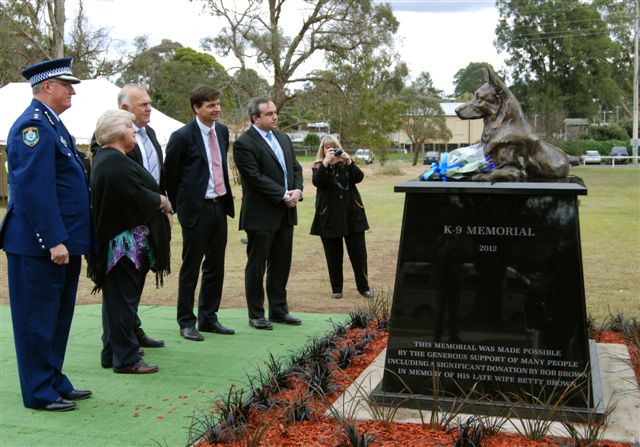 .............................................
Photo Christine Anderson with Peter Lewis who was commissioned to create the bronze statue. We acknowledge the assistance of Dr Karen Hedberg in overseeing the sculpture whilste Peter worked. This is the clay model.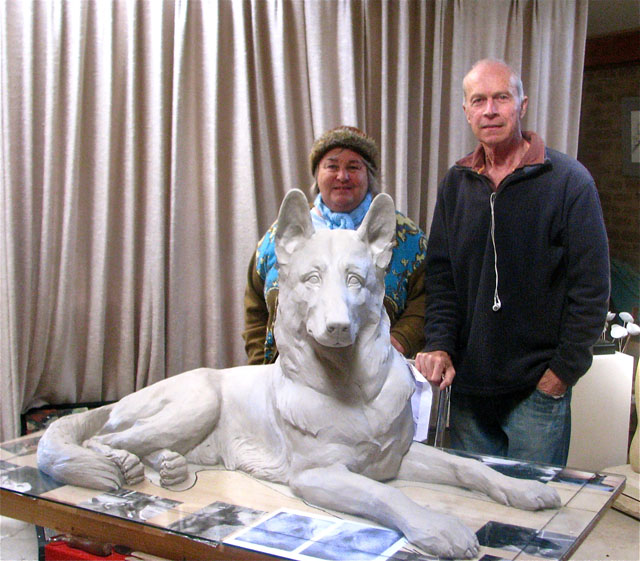 K9s Titan and Carts, brothers and heroes. These K9s were also the first in NSW to be killed by offenders.
The names of three other dogs who have been killed on duty, K9's Boss, Sam and Fidel are included on the Memorial.THE K9 MEMORIAL COMMITTEE were Di Lange, Tahmoor Town Centre manager, Freya Jobbins, artist, Peter and Jedda Raksts and Christine Anderson.
T K9 Memorial is dedicated to all K9s serving in the front line in NSW Government Departments.
THEME - Black granite to represent mourning and the night hours when dogs and handlers face their greatest dangers. The bronze dog reclining represents "at peace" yet still alert, the guardian ever vigilant and waiting for his master.