BEYCHIEF GERMAN SHEPHERD DOGS - HOME OF THE HEROES
Beychief German Shepherds was established in 1972 by Christine and is located in the Northern Rivers District near Casino."Father Of The Breed", Captain Max von Stephanitz dreamed of producing a versatile utility working dog. A harmonious dog of great nobility and work ethic to serve in many fields of endeavour. Beychief Kennels is dedicated to maintaining the working ability of this wonderful breed.
Beychief Kennels has been awarded the BRONZE MEDALLION BREEDER'S ACHIEVEMENT AWARD FOR THE HIP DYSPLASIA SCHEME by the GSDCA and the BRONZE MEDALLION FOR THE ELBOW SCHEME. Beychief has also received awards of merit for breeding excellent graded animals in the show ring and an award of merit for breeding excellent graded animals in the obedience ring. WE are now to receive the SILVER MEDALLION for breeding.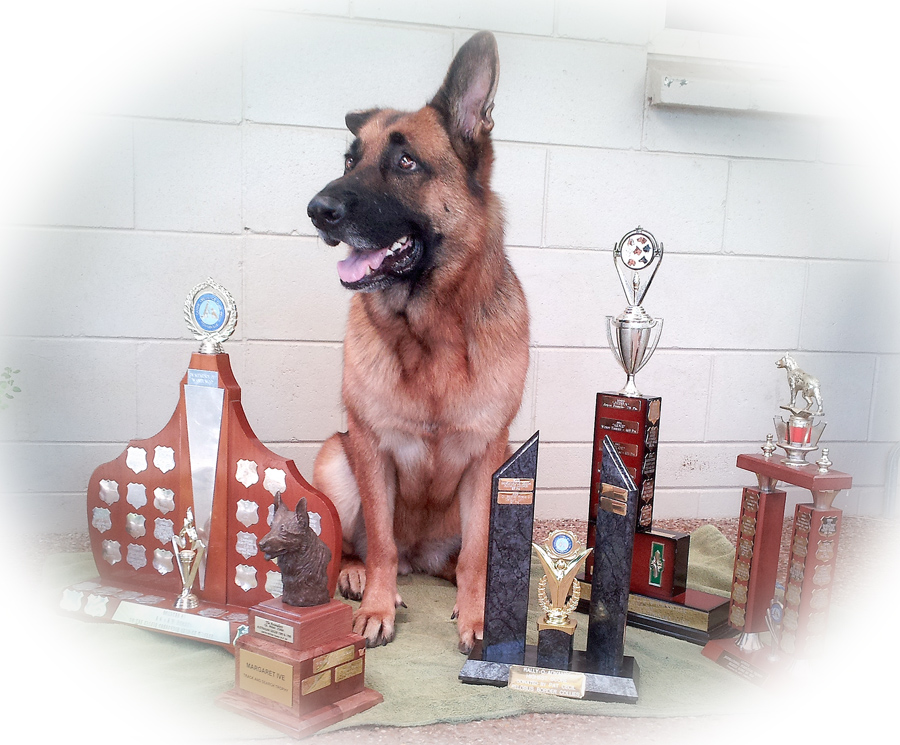 Xena
Tracking Champion BEYCHIEF MIRACLE GIFT loved and trained by Carolyn Lynn
2013 has excelled at Townsville Training This Year Gaining
Best Score Rally O Advanced
Best Score Companion Dog
Best Score Track and Search
Best GSD Score
Best Overall Scores
MUCH LOVED AND NOW AT THE RAINBOW BRIDGE
...........................................................
K9 MEMORIAL UNVEILED 5th July 2012
EMMETT PARK, York St, TAHMOOR, NSW
Two of the K9s killed in the line of duty were bred by BEYCHIEF KENNELS-
K9 TITAN and his brother K9 CARTS
PHOTOS BY BARBARA McCUMISKY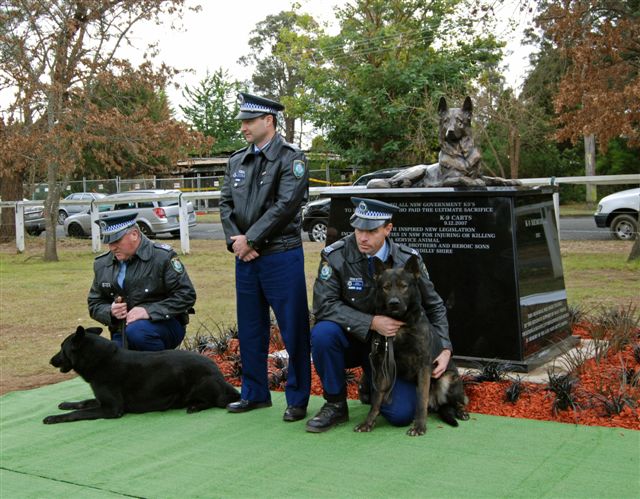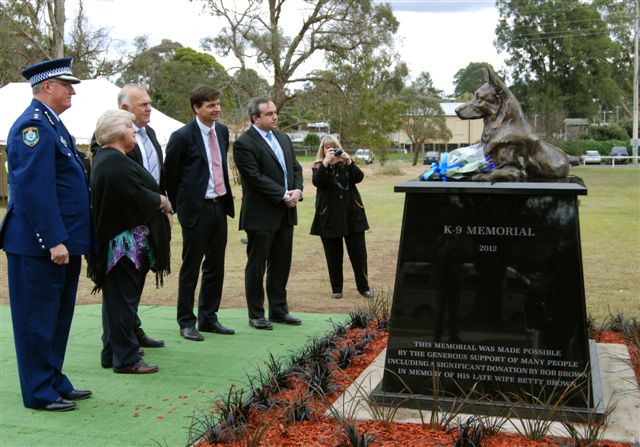 .............................................
K9s Titan and Carts, brothers and heroes. These K9s were also the first in NSW to be killed by offenders.
Christine Anderson with dignitaries including Col Mitchell, Mayor of Wollondilly and Angus Taylor, Member for Goulburn.