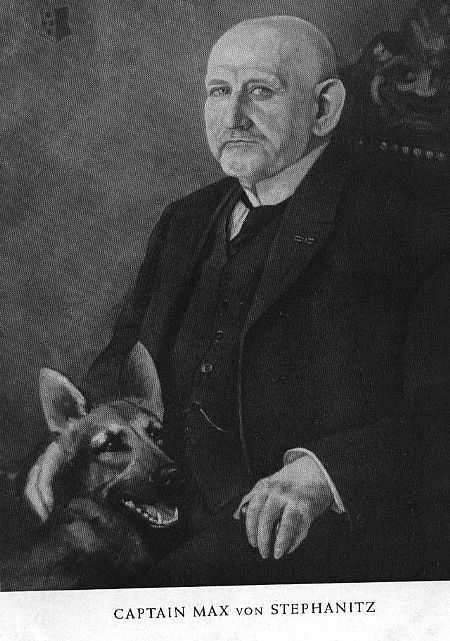 Welcome to my web page.
Beychief German Shepherds was established in 1972 by Christine and is located in the Southern Highlands of NSW.
"Father Of The Breed", Captain Max von Stephanitz dreamed of producing a versatile utility working dog. A harmonious dog of great nobility and work ethic to serve in many fields of endeavour. Beychief Kennels is dedicated to maintaining the working ability of this wonderful breed.
MR ANDERSON IS A WAR VET WHOSE HEALTH HAS DETERIORATED DUE TO SEVERE STRESS AS OUR WOLLONDILLY SHIRE COUNCIL DECIDED IT IS ILLEGAL TO BREED DOGS WITHOUT A DA. AFTER APPLYING FOR A DA AND HAVING IT ACCEPTED COUNCIL HAS MADE IT IMPOSSIBLE TO COMPLY WITH WANTING A HUGE FINANCIAL OUTLAY THEN CLOSING US DOWN IN FIVE YEARS TO ACCOMODATE ONE ACRE REZONING. THERE ARE OVER 200 DOG BREEDERS IN THIS SHIRE NOW AT RISK OF CLOSURE. GRAHAM HAS ALWAYS LIVED FOR HIS DOGS AND THIS STRESS HAS LEFT US BOTH SHATTERED AND HEART BROKEN.
Wollondilly Council claims any dog kept for breeding purposes is no longer a companion animal but BOARDED FOR THE PURPOSE OF BREEDING. Over the last four years this Council has chopped and changed its demands for us to comply with. Our facilities are highly praised by veterinarians and animal welfare workers and compliant with all animal welfare legislation. We beleive Council recently moved on another breeder.
Council claims all dog breeding is COMMERCIAL under the LEP and is therefore deemed as BOARDING.
We have a DA but cannot afford the exorbitant cost of abiding by Boarding Kennel requirements only to be closed down in the near future. We have only three brood bitches and most of our ten dogs are desexed oldies. Dog breeders attending last year's community forum were told there was no DOG POLICY and in conjunction with the greyhound racing industry and DOGS NSW a DOG POLICY would be formulated. Breeders left at the end wrongly believing their hobbies were safe.
WOLLONDILLY SHIRE COUNCIL INSISTS WE HAVE TO COMPLY TO THE SAME LEVEL AS A DOG BOARDING AND TRAINING ESTABLISHMENT. WE BREED AS A HOBBY. SOLICITORS CLAIM THERE IS NO CLARIFICATION OF WHAT CONSTITUTES COMMERCIAL DOG BREEDING. Dog Boarding Kennels are there to develop a financially very viable industry. Dog breeding, unless a PUPPY FACTORY is non profitable in the majority of cases.
GARDEN COMPETITON
Rainbow Farm and Rainbow Gardens (Beychief Kennels) proundly announces
2013 - Special Judges Award "RAINBOW GARDEN"
2014 - Special Judges Award "ANZAC GARDEN"
2015 - 2nd Place "COMMUNITY GARDEN"
A big thank you to the local friends and children, including special needs people who have worked so hard helping care for our menagerie and gardens.
Beychief has excelled in producing good looking dogs with working titles.
Beychief Kennels has been awarded the BRONZE MEDALLION BREEDER'S ACHIEVEMENT AWARD FOR THE HIP DYSPLASIA SCHEME by the GSDCA and the BRONZE MEDALLION BREEDER'S ACHIEVEMENT AWARD FOR THE ELBOW SCHEME. Beychief has also received awards of merit for breeding excellent graded animals in the show ring and an award of merit for breeding an excellent graded animal in the obedience ring.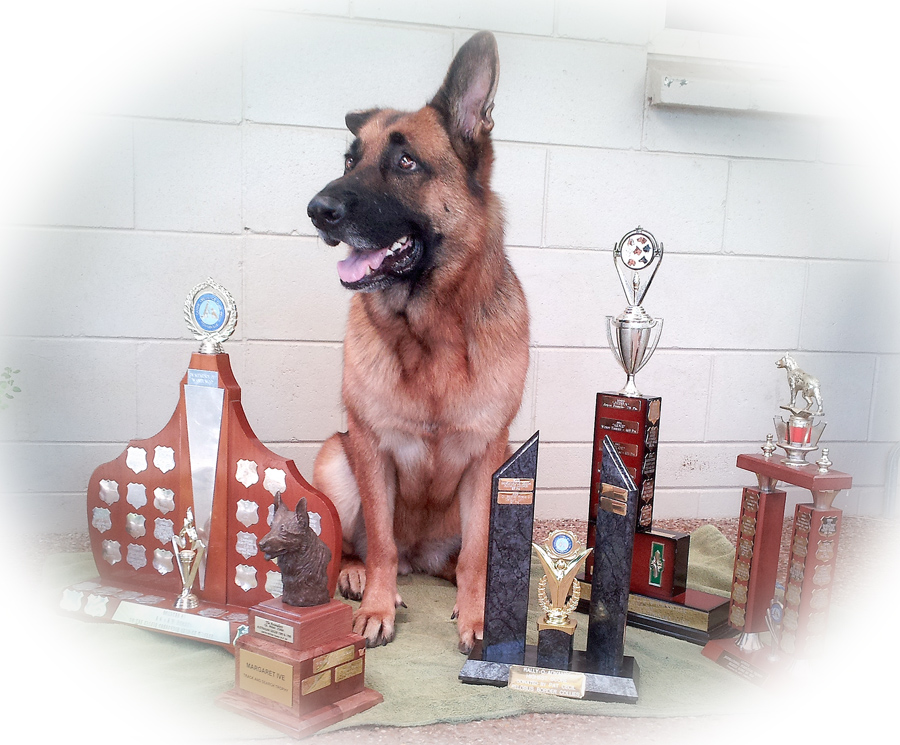 Xena
Tracking Champion BEYCHIEF MIRACLE GIFT loved and trained by Carolyn Lynn
2013 has excelled at Townsville Training This YEar Gaining
Best Score Rally O Advanced
Best Score Companion Dog
Best Score Track and Search
Best GSD Score
Best Overall Scores
Xena's ear is down due to an accident
...........................................................
K9 MEMORIAL UNVEILED 5th July 2012
EMMETT PARK, York St, TAHMOOR, NSW
Two of the K9s killed in the line of duty were bred by BEYCHIEF KENNELS-
K9 TITAN and his brother K9 CARTS
PHOTOS BY BARBARA McCUMISKY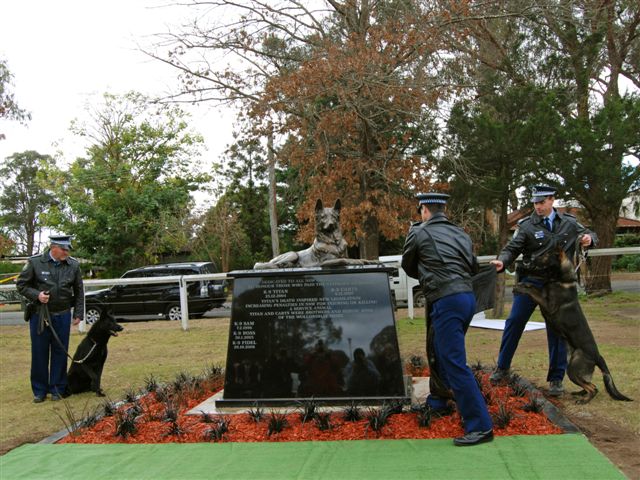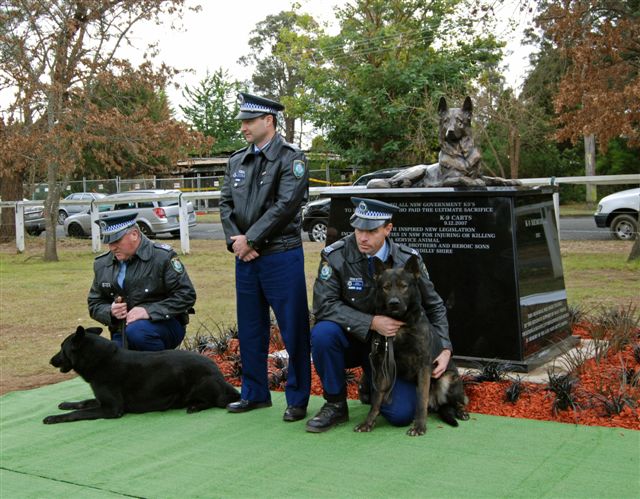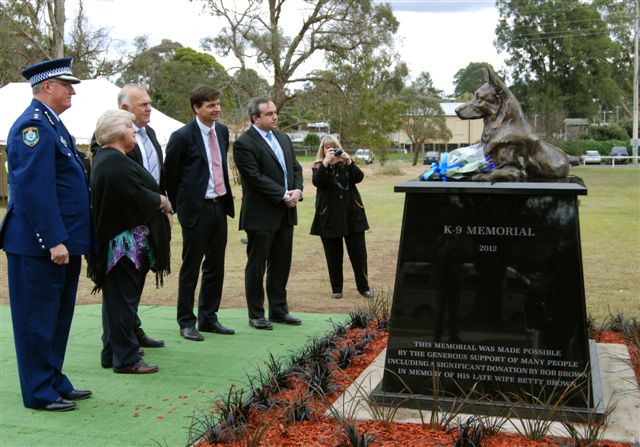 .............................................
Photo Christine Anderson with Peter Lewis who was commissioned to create the bronze statue. We acknowledge the assistance of Dr Karen Hedberg in overseeing the sculpture whilste Peter worked. This is the clay model.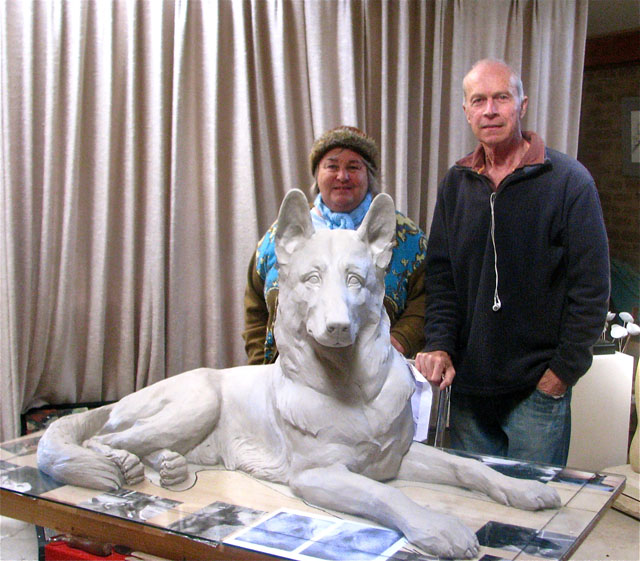 K9s Titan and Carts, brothers and heroes. These K9s were also the first in NSW to be killed by offenders.
The names of three other dogs who have been killed on duty, K9's Boss, Sam and Fidel are included on the Memorial.THE K9 MEMORIAL COMMITTEE were Di Lange, Tahmoor Town Centre manager, Freya Jobbins, artist, Peter and Jedda Raksts and Christine Anderson.
T K9 Memorial is dedicated to all K9s serving in the front line in NSW Government Departments.
THEME - Black granite to represent mourning and the night hours when dogs and handlers face their greatest dangers. The bronze dog reclining represents "at peace" yet still alert, the guardian ever vigilant and waiting for his master.