Welcome to my Photo Album.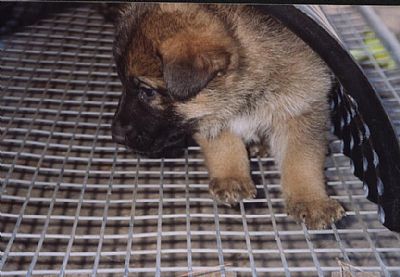 Beychief Drovers Boy
We take pride in our litters and enjoy watching them develop. The pups have plenty of outside visitors of all ages. Beychief puppies are people orientated.
Although some of our puppies enter Security work, we are very particular to whom they go. We do not sell guard dogs under any circumstances.
We expect our puppies to be family members, including those going for security, and to be given plenty of human company.
Click on the photos below to view larger photo.
(Javascript needs to be enabled on your browser)